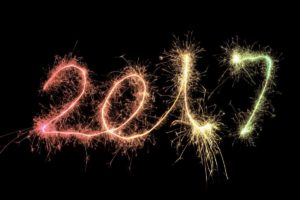 The holidays are nearly behind us but one of my favorite holidays is almost here, New Year's Eve!  It's a time to look back and to reflect on the year, what's been good and what you might want to change, and you get to look forward to what the New Year will hold.
Before you start those New Year's Resolutions, here are a few reminders for having a safe and fun New Years Eve!
Planning ahead is one of the most important aspects.  If you plan to have a few cocktails, make sure you have a designated driver or arrange a driving service to pick you up from your party location.
Drink responsibly.  There are plenty of people that drink for the New Year's holiday and if you are one of those, please be responsible. Try to limit yourself to a drink per hour and make sure that you are also drinking a glass of water or a non-alcoholic beverage in between the cocktails you enjoy.
Enjoy some food. Appetizers and snacks at holiday parties are always the best!  Treat yourself to a few snacks and don't worry about the calories.  One night won't destroy a good diet.
Get some rest. It's not a bad idea to try to take a nap or a rest the afternoon before your night out.  This way if you are used to getting to bed hours before the clock rings midnight, you won't be yawning your way through the party. Even a quick 20 minute rest or nap will do the body good!
Dress to impress. Since its New Year's Eve, have fun with a nice outfit. This is one of the only nights in the year where people of all ages and backgrounds like to get dressed up.  Go ahead!  I bet it will give you something to smile about.
Finally, the best way to have a safe and happy New Year's Eve is to be surrounded by friends and family. Try to make plans with the ones you love.  Being around people who are fun and enjoyable to spend time with make for an awesome holiday!
Here's to a Happy 2017!
At Carlos and Parnell, M.D., P.A. our professional and caring staff makes the difference with patient care. – See more at: http://carlosparnellmd.com/thermometers-and-babies/#sthash.MFvVROkI.dpuf