Carlos & Parnell, M.D. has evolved from an established OB-GYN practice of almost 30 years in north Dallas. We take pride in our goal "to give our patients the same quality of care we would want for our own families."  With expert and compassionate care, our physicians want to work with you in meeting all of your women's health care needs. And we want you to know that our staff is available to answer any questions or concerns you might have from scheduling to insurance to office procedures.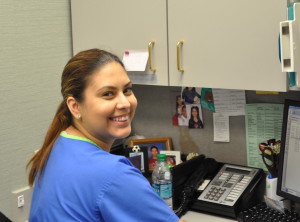 As your obstetricians,  we offer professional, personalized, and thoughtful care that will start with your first prenatal visit. We feel the best pregnancy outcome is assured when the doctor and patient have great communication and a good working relationship, so that the patient "helps" us take special care of her.
As your gynecologists, we are committed to achieving and maintaining your optimal level of health and vitality. In the event you experience any difficulties, such as pelvic pain, abnormal monthly bleeding, an abnormal pap smear, or an infection, you are in the hands of skilled diagnosticians who will discuss with you every treatment option. Should surgery be necessary, we are dedicated to using minimally-invasive procedures whenever possible.
Carlos & Parnell, M.D. are contracted with most major health plans and submit to most major insurances. Plan memberships are constantly changing and renaming. We encourage you to verify participation of our providers with member services at your insurance company or through your human resources department at your place of employment to maximize your insurance benefits.
Hospital Affiliation
We are proud to be affiliated with Medical City Dallas. MCD has recently been voted as "the best place in Dallas to have a baby."