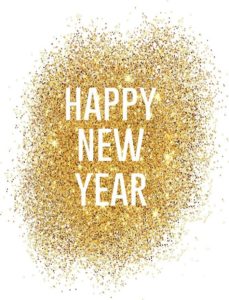 I hope that you enjoyed your holidays!
If you are like most Americans, the standard New Year's activities include not only eating black eyed peas, but also making a list of New Year's resolutions. What exactly are resolutions?  They are goals that you set for yourself and that you plan to achieve during this next year.
What's the best way to make New Year's resolutions?
Only select a few (2-3) goals for the year. If you get too many goals lined up for yourself, it can be overwhelming and your chances of achieving them lessen.
Write them down! It's amazing how quickly we forget things, even things that we swear we will never forget!  I always write my resolutions down in the "notes" section of my iPhone but writing them down anywhere is important.
When you write them down, make sure they have these two components. Make sure they are specific and that they are measurable.  For example, instead of saying "I resolve to lose weight" a more specific goal would be "I resolve to lose 5 pounds within the next 3 months".  This will help you measure your goal.
Make sure your goals aren't too grand. It's always nice to have a goal that pushes yourself but if your goals are too broad (ex: "I want to travel the world this year!"), you have a smaller chance of achieving it. Just keep it simple!
Writing resolutions can be fun and rewarding!  Because all of us here at Carlos and Parnell, M.D., P.A.  care about each of our patients and friends, we wanted to help give you a few ideas for resolutions around your health!  Feel free to use a few when you make your list.
I resolve to eat 2 pieces of fruit and 2 pieces of vegetables each day
I resolve to exercise for a minimum of 30 minutes 3 days a week
I resolve to drink 8 glasses of water each day
I resolve to get 6-9 hours of sleep each night
I resolve to read a new book every 2 months
I resolve to use all of my vacation days this year
I hope this list helps you get started as your write your resolutions.  As always, feel free to call us any time if you have any questions about your health or if you need to schedule an appointment.  We are here to serve you!
Here's to a Happy 2017!
At Carlos and Parnell, M.D., P.A. our professional and caring staff makes the difference with patient care. – See more at: http://carlosparnellmd.com/thermometers-and-babies/#sthash.MFvVROkI.dpuf