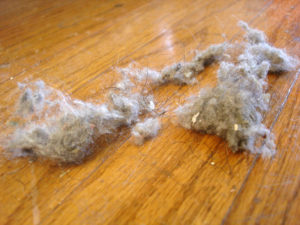 The weather is getting warmer.  The days are getting longer.  It's finally spring!
With the change of seasons, it is a great time of year to think about opening up your windows, letting some fresh air fill your home and thinking about "spring cleaning."
One main reason to open up your windows and to participate in spring cleaning is because of dust. It's common for dust to build up in your home over the winter. It's important to get rid of dust so that it doesn't impact our breathing or health.
Dust is made up of plant pollen, human and animal hair, fibers, minerals, skin cells and other particles.  Dust mites that make up the main component of dust, produce a lot of household dust and in the air we breathe. This dust will settle on surfaces that aren't disturbed often, like the top of a shelf. Additionally, dust mites can really bother those with asthma and indoor allergies!  During spring cleaning, it's time to get rid of them.
Here's how to get rid of dust:
First – make sure you change the air filters in your house! The recommendation is to swap it out every 1-3 months so double check when you switched yours out last.
Second – get a microfiber cloth and get to work! Start wiping off the tops of surfaces and hard to reach areas to get all of the dust.
Third – open your windows and doors and let the spring air in. This not only makes your house smell great, it allows dust to blow out in to nature as well.
Fourth – use hot water to wash drapes, pillows, comforters, sheets and cases for couch cushions (or any other cases you have on furniture). The hot water helps to kill those dust mites.
Spring is a great time to get rid of those dust mites and to fill your home with the warmth and energy of spring.
Lastly, please make sure you spring "clean" your body!  Make sure you are eating lots of fruits and vegetables, that you are drinking enough fluids, and that you are up to date on all immunizations.  If you are not or if you ever have any questions regarding your health, please come in and see us.
At Carlos and Parnell, M.D., P.A. our professional and caring staff makes the difference with patient care. – See more at: http://carlosparnellmd.com/thermometers-and-babies/#sthash.MFvVROkI.dpuf